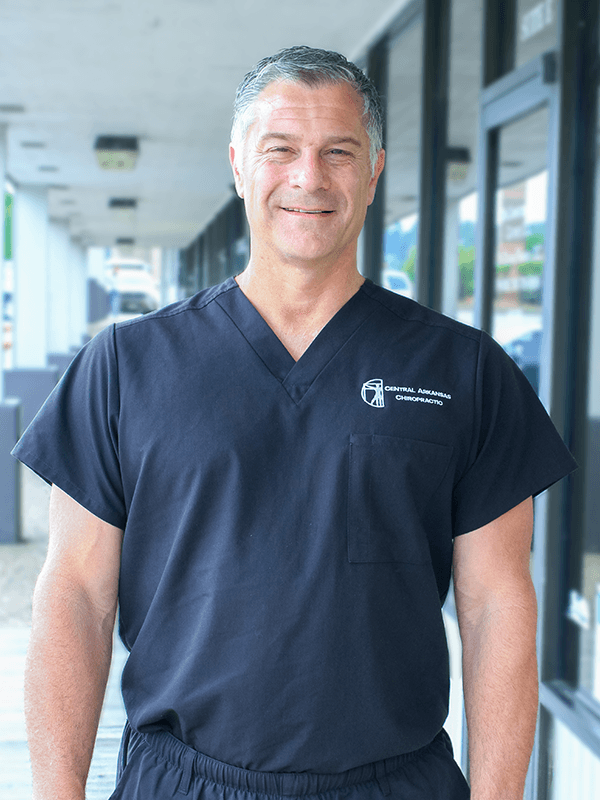 DR. CHRISTOPHER CATHEY
OWNER & CHIROPRACTOR
Dr. Cathey was raised in North Little Rock, Arkansas and attended college at the University of Arkansas at Little Rock. Following graduation, he received his chiropractic degree from Cleveland Chiropractic College in Kansas City, Missouri. He returned home to North Little Rock to practice chiropractic medicine and raise his family. Dr. Cathey founded Central Arkansas Chiropractic in 1998 and has served on the Arkansas Chiropractic Society Board of Directors since 2006, including three of those years as president. Dr. Cathey is currently the political director for the Arkansas Chiropractic Society.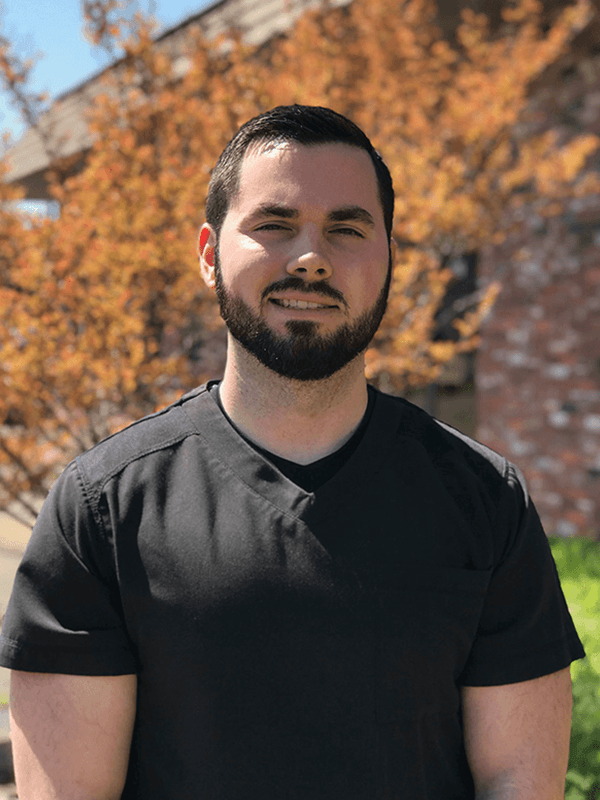 DR. PAUL HOLDERFIELD
CHIROPRACTOR
Dr. Holderfield is a board-certified chiropractic physician graduating with cum laude honors from Palmer College of Chiropractic in Florida. He also has a Bachelor of Science with emphasis on exercise science from the University of Central Arkansas with a minor in nutrition.
Additionally, Dr. Holderfield is a Certified Strength and Conditioning Specialist (CSCS) through the National Strength and Conditioning Association (NSCA). He is certified in mechanical diagnosis therapy for the assessment and treatment of low back pain. Additionally, he has taken courses in extremity adjusting, rehab, sports medicine, and physiotherapy.
Dr. Holderfield has extensive experience with auto accidents, chronic conditions, and sports injuries. He utilizes a holistic approach in treating patients by using the latest evidence-based techniques in adjustments, therapy, and rehab. Each treatment will be tailored to you as an individual and geared toward educating you on how to further prevent future injuries. Dr. Holderfield is a native of Arkansas and is married with two children.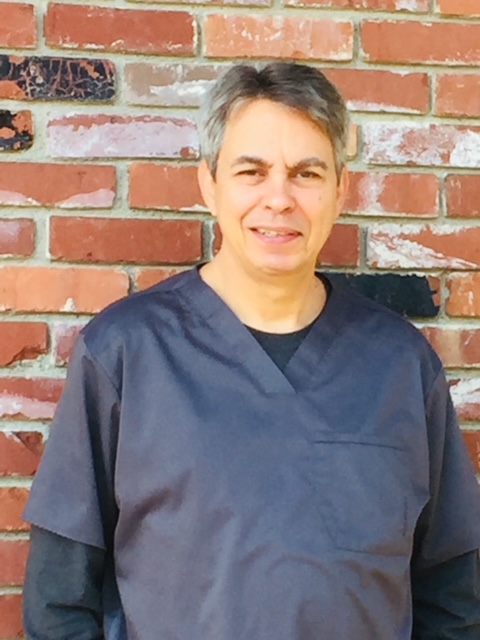 DR. SCOTT SMITH
CHIROPRACTOR
Dr. Smith is a native of Arkansas, attended Harding University in Searcy, Arkansas and completed his undergraduate studies at St. Louis Community College – Meramec. He received a Doctorate of Chiropractic degree from Logan College of Chiropractic in St. Louis, Missouri. Since 1991 Dr. Smith has practiced Chiropractic in Arkansas working with individuals recovering from various types of injuries; auto accidents, work-related, sports, slips, and falls, working with the body to help restore and maintain health and vitality. Dr. Smith says, "Having been injured in accidents myself and being helped with Chiropractic care, I seek to serve my community and neighbors with understanding and compassion."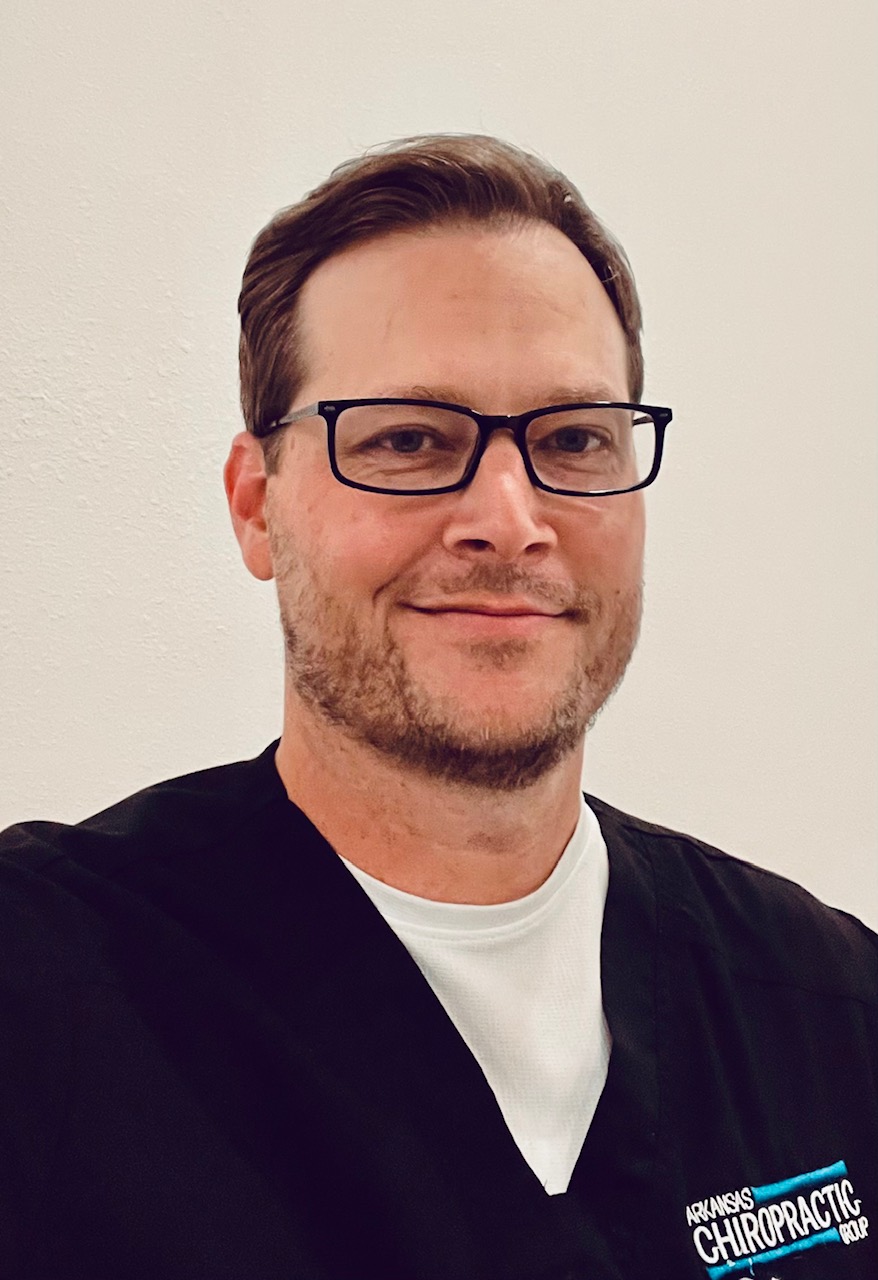 DR. JOHN MCMURRY
CHIROPRACTOR
Dr. McMurry is the chiropractor at our North Little Rock location and a native of southeast Arkansas. He graduated from the University of Arkansas at Monticello and received his Doctor of Chiropractic from Life University in Marietta, Georgia. He is certified as a Whiplash and Traumatology Specialist via the Spine Research Institute of San Diego. Dr. McMurry is committed to providing thorough and effective chiropractic care to help patients achieve a pain-free and healthy lifestyle. In his free time, Dr. McMurry enjoys hunting, fishing, playing sports, and spending time with his family.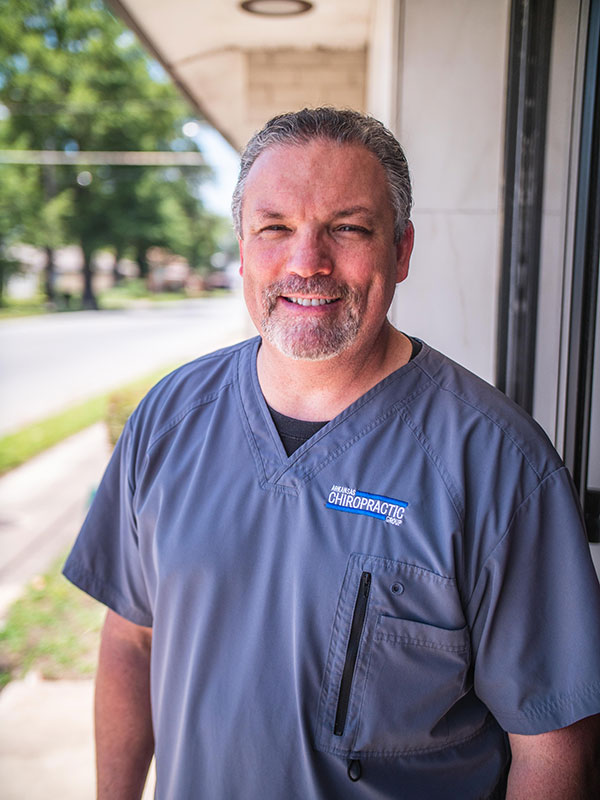 DR. PAT CAROLAN
CHIROPRACTOR
Dr. Carolan was born in Toronto, Ontario, Canada. As a young adult, he moved to the United States and enlisted in the United States Army. While in the Army, he was stationed in Germany and also served in Iraq during Desert Storm in 1991. Dr. Carolan earned several accommodations, including the Army Accommodation Medal with 'V' device. After his service, he graduated with a Doctorate of Chiropractic from Logan University in Missouri on April 15, 2000, and now resides in Cabot, Arkansas. Dr. Carolan is married with three daughters and five grandchildren. When not in the office helping patients with their healthcare needs, he enjoys swimming laps at the local pool, cycling, and working around the house.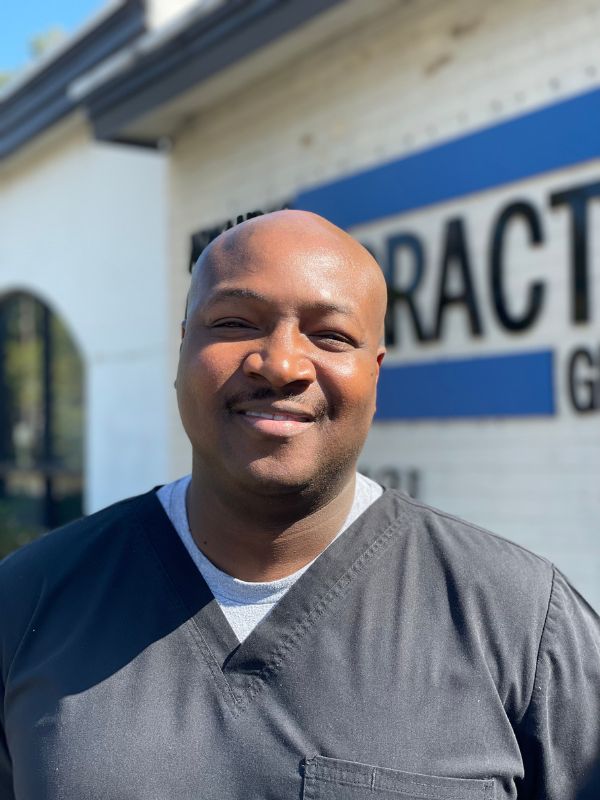 DR. ALEXANDER REJISTRE, SR.
CHIROPRACTOR
Dr. Alexander Rejistre, Sr. was born in Miami, Florida. He attended the University of Arkansas at Pine Bluff from 1996-2000 and completed his bachelor's degree from Excelsior College in New York. Dr. Rejistre received his Doctor of Chiropractic from Life University Chiropractic College in Marietta, Ga in 2005. Dr. Rejistre now resides in Pine Bluff, Arkansas. Dr. Rejistre is married to his wife Sharon and together they have three sons. Dr. Rejistre in his spare time enjoys attending Christian fellowship worship services, playing sports, and spending time with family.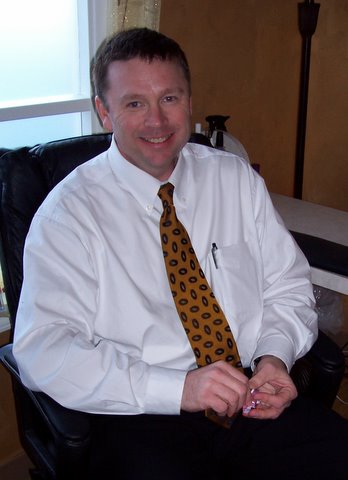 DR. PHILLIP BORUFF
CHIROPRACTOR
With over 30 years of experience, Dr. Boruff is trained in spinal and soft tissue therapeutic procedures, non-surgical spinal decompression, acupuncture and injuries resulting from sports & motor vehicle crashes. He completed his undergraduate training at Indiana State University in 1984 and received his doctorate in chiropractic from Palmer College in 1987. Dr. Boruff also completed acupuncture training in 2009. He specializes in combining the best of chiropractic, physical therapy and other physical medicine procedures including acupuncture to help his patients get out of pain fast and recover quickly. Specialties include: Treatments for Neck & Back Pain, Headache and Sinus Pain, Migraine Symptoms, Sciatica, Sports Injuries, General Wellness, and Addictions.
Dr. Boruff was born & raised in central Indiana and decided to become a doctor at an early age after getting treated by a Chiropractor. The natural treatment from Chiropractic without drugs or surgery made a major impact on Dr. Boruff's health & well being. When not at work, Dr. Boruff enjoys reading, meditation, hiking, bicycling, golfing, and canoeing.