At Arkansas Chiropractic Group,  we understand the inconvenience that can be caused by car accident injury, so we're here to make it easy for you! From the time you walk in until the time you leave, we walk with you through the whole process. Have you been involved in a car accident?
Give us a call to visit one of our locations nearest you.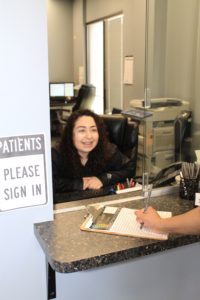 Come See Us. It's Easy.
Step into our clinic, and we'll provide the treatment that you need and deserve! In addition to chiropractic treatment, we will help you file your claim for a settlement! It's easy, trust us.
In business for over twenty years, we pride ourselves on treating our patients like family, and that's exactly how a family works: by helping each other. You'll walk out of our office with both the great feeling of having experienced proper treatment and gaining peace of mind since you don't have to worry about dealing with the process.
You'll be surprised by how easy we make it!
Been in a car accident? Contact our offices, and we'll help you every step of the way!
Follow us on social media!
facebook.com/ArkansasChiropracticGroup