Chances are, if you were in a car accident, you may have some injuries that you aren't aware of yet. If you are experiencing neck, shoulder or lower back pain, here are 3 quick stretches to relieve pain after a car accident as demonstrated by Dr. Holderfield from our North Little Rock office.
3 Quick Stretches to Relieve Pain After a Car Accident
1. Shoulder Stretch
After a car accident, you may experience pain in your shoulders or upper back. If you do, try this quick shoulder stretch by putting your right or left arm behind your head and using the opposite arm to provide an extra stretch. Hold this for 10-15 seconds and then switch arms. If the pain persists, consult with your chiropractor in order to avoid making the injury worse.
2. Neck Stretch
Whiplash and neck injuries are very common after car accidents, and this stretch is intended to help relieve neck pain. Start by putting your right hand on your head. Gently tilt your head to the opposite shoulder. You can do about 10 to 15 reps or hold the stretch for 10 to 15 seconds. It's important to always stretch both sides, so start with your right side and then switch to the left.
3. Hamstring Stretch
Lower back injuries are another common post-accident injury. Try this hamstring stretch to loosen up your hips and take some pressure off the low back. Start by finding an elevated surface like a chair. Put your foot on the chair and, with your leg extended, move your whole body forward. You'll feel the hamstring stretch from your knee up. Be sure to stretch both sides and hold for about 30 seconds. You'll want to do this stretch 2 to 3 times a day.
Tip: Don't force any stretches on your body after an accident. Allow yourself to deep breathe and slowly sink further into each stretch so that you are aware of your body's limitations and do not further irritate an injury. Focus on inhaling through your nose and exhaling through your mouth to allow yourself to relax and benefit from each stretch.
Why You Should See a Chiropractor After an Accident
If you have been in a car accident, check out our blog Five Reasons Why Heading To A Chiropractor After An Accident Is An Excellent Idea! Our team at Arkansas Chiropractic is here to help you with everything from your invisible injuries to boosting your legal claim! Our staff and doctors are the best in the game. Schedule an appointment today!
---
About Dr. Holderfield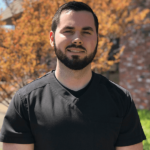 Dr. Paul Holderfield
Chiropractor
North Little Rock
Dr. Holderfield is a board-certified chiropractic physician graduating with cum laude honors from Palmer College of Chiropractic in Florida. He also has a Bachelor of Science with emphasis on exercise science from the University of Central Arkansas with a minor in nutrition.
Additionally, Dr. Holderfield is a Certified Strength and Conditioning Specialist (CSCS) through the National Strength and Conditioning Association (NSCA). He is certified in mechanical diagnosis therapy for the assessment and treatment of low back pain. Additionally, he has taken courses in extremity adjusting, rehab, sports medicine, and physiotherapy.
Dr. Holderfield has extensive experience with auto accidents, chronic conditions, and sports injuries. He utilizes a holistic approach in treating patients by using the latest evidence-based techniques in adjustments, therapy, and rehab. Each treatment will be tailored to you as an individual and geared toward educating you on how to further prevent future injuries. Dr. Holderfield is a native of Arkansas and is married with two children.